Now before we get into this post, we would like to point out that we are not just ignorant to certain looks, styles and trends. The itsNOTFORgirls team love all things "mens fashion" and respect anyone who is willing to wear anything "not mainstream". In saying that, some subculture fashion is, to put it nicely, like being repeatedly kicked in the eyes by a face-painted, over-sized boots wearing and uncomfortable looking individual. So to put it in another way, we consider the following questionable fashion, what do you think?
OH Goth – The Black and White Edition
Goth is often described as a dark, sometimes morbid, eroticized fashion and style . Typical Gothic fashion includes dyed black hair, black lips and black clothes. It often consists of a lot of eyeliner, dark fingernails and one heck of a frown. The origin of the styles involved come from, sort of punk/Victorian and the reason for it featuring in this post is simple – the overall look doesn't really change! If you have some black stuff and some white stuff then you are pretty much ready to go. They do say true colors run deeper but not this time, this look is black and white. (clever right)
The Popped Collar aka Douchbag
The most eligible bachelors around need to show off their wealth somehow. Some people wear expensive jewelry, some people wear expensive shirts but there those who simply "pop" their collar. It seems in some cases one collar just ins't enough so they pop two at the same time , these people are what we refer to as "Douchbags" !!
As an extra treat, check out this video and notice the size of the "Douchbag's" collar, very funny song.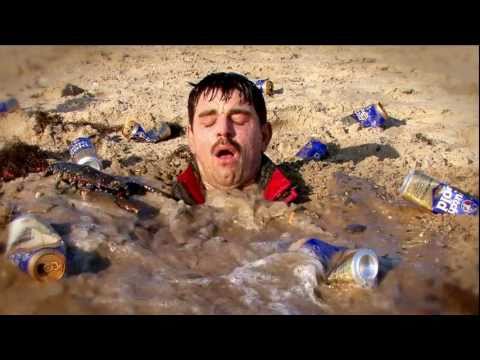 Bananas in Pajamas in Public
Certainly one of the most annoying looks / trends that seem to have swept the nation is the PJ's in public. After a quick look online to get peoples thoughts it seems that everyone with an internet connection has taken time out from their day to express their hatred of this. There is very little we can say from a fashion perspective that you guys are not already thinking, it just looks ridiculous. If you are too lazy to change before you leave the house then ORDER, if you think it's a fashion trend catching on then get online and read what people really think!
There are so many looks out there that belong in this post, these were chosen by our Facebook community, if you have any thoughts on what should be added then let us know.